SYSPRO ERP and CIS Configurator
SAFE-WAY manufacture custom garage doors that are shipped throughout North America and have been using SYSPRO ERP for many years. With an ever-expanding product range for its custom products, they find maintaining Bills Of Materials in SYSPRO challenging and time consuming. As the BOM's are not static SAFE-WAY use CIS' Smart Part BOM identifier, which allows a series of segments to be assigned to certain attributes. When SAFE-WAY discovered that CIS could replicate their sequencing and in a very short space of time, it was an easy decision to purchase CIS Configurator.
Instead of tweaking every Sales Order SAFE-WAY can now create the Bill of Material by using CIS Configurator on the fly using the Smart Part number (Example 50-0806-0700-0404-AFS-T3AS0-E ) as the identifier and creating the BOM for SYSPRO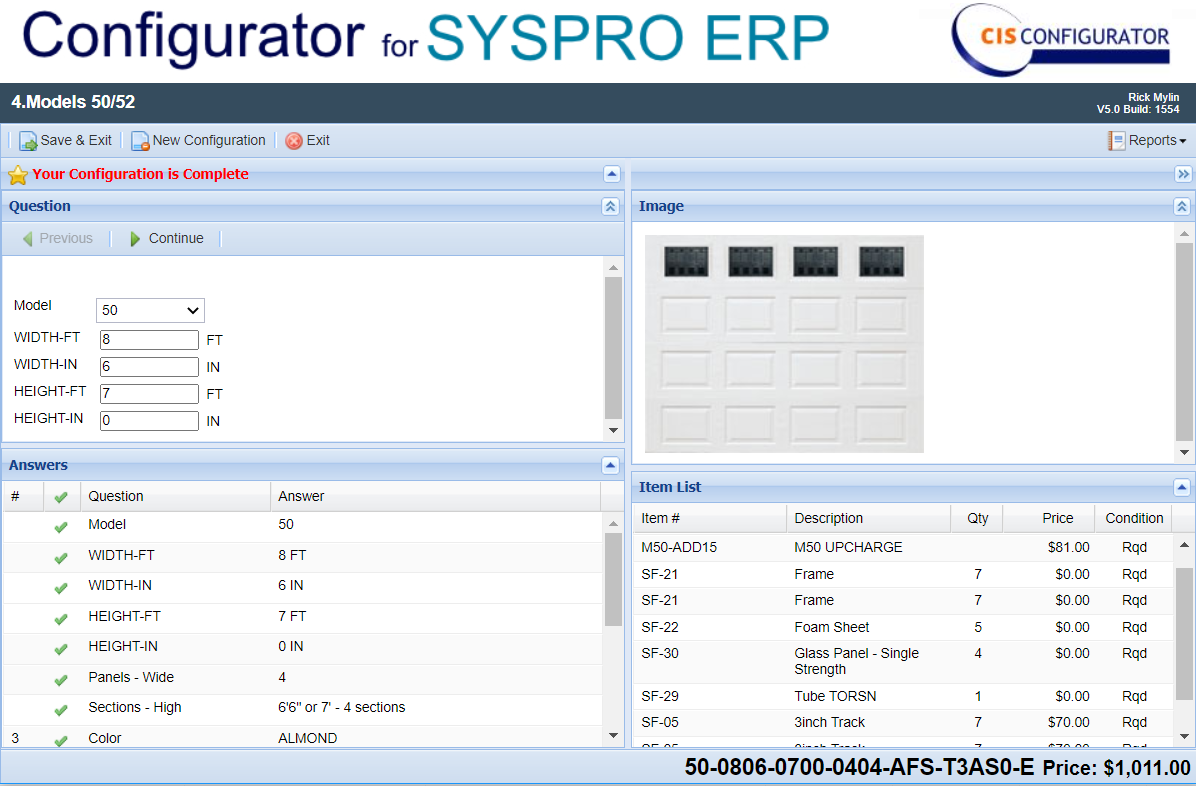 Southeastern Aluminum Products (SEAP) is a leading manufacturer of both Framed and Frameless Bath Enclosures and Shower Doors for the Residential and Commercial building industry, servicing the United States, Canada, and the Caribbean from manufacturing facilities in Jacksonville, Florida; Indianapolis and Phoenix, Arizona. SEAP have used SYSPRO successfully for a number of years and are looking to add functionality to allow its customer base, typically sold through their resellers, to obtain quotes themselves on-line and automate the entire ordering process, using CIS Configurator.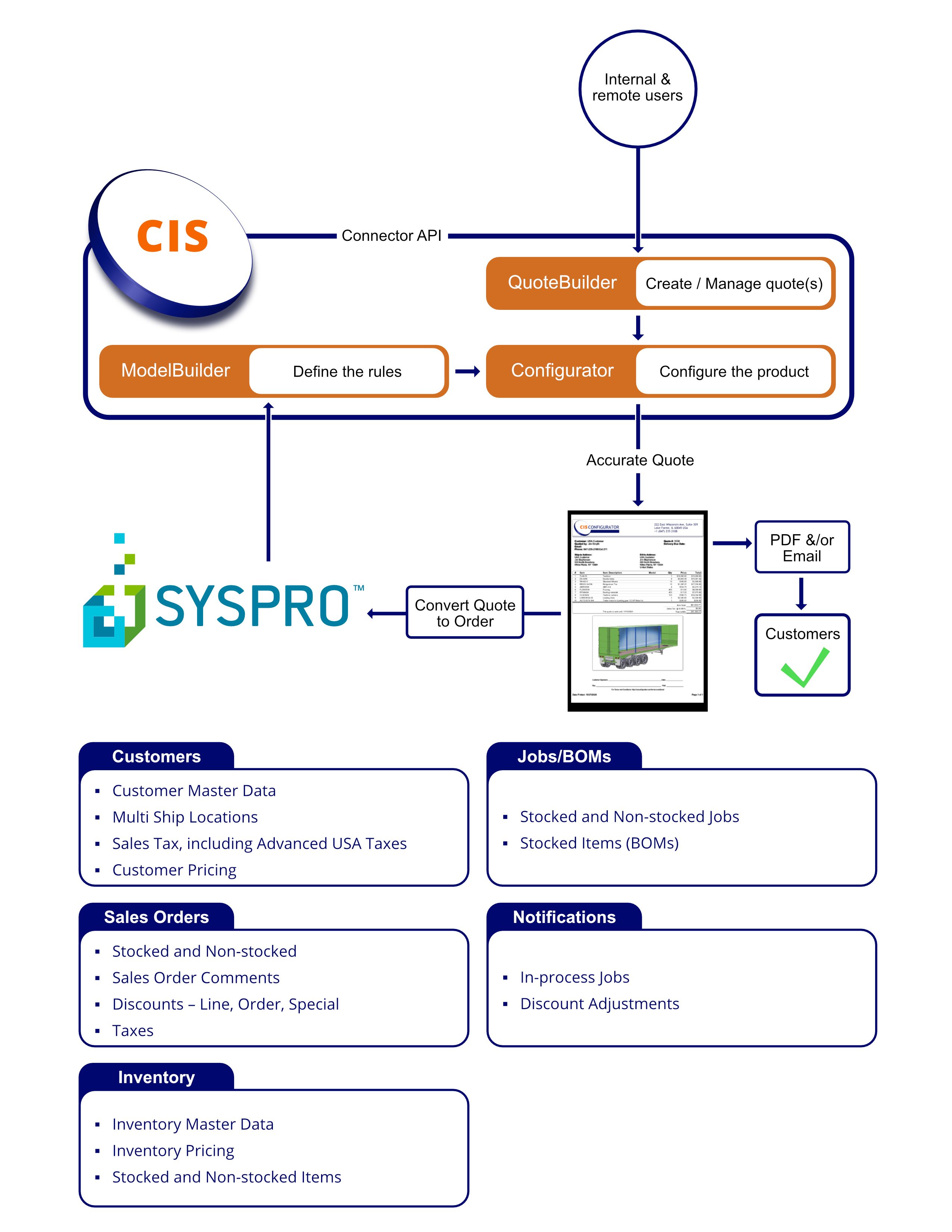 CIS Configurator is a complete configuration and quote management application for companies with products that are configured or built to order. CIS Configurator is user friendly, browser based application that is integrated with Syspro including Customers, Stock Coded and Pricing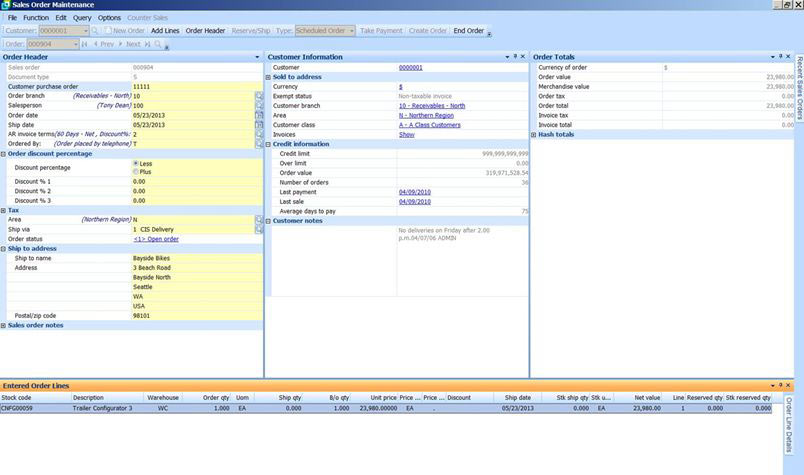 ---
---