CIS Configurator – for SAP Business ByDesign
Manage all components in SAP Business ByDesign
Product logic and rules created in CIS
Only valid options allowed.
Dynamic pricing based on Business Partner/Customer
Create a Sales Quote, Sales Order
Configure, Cost and Price
Smart Part Numbers/Product Specifications
24/7 Access for Sales Personnel, Customers, Resellers and Distributors
Customer information and pricing flows from SAP Business One
Professional looking Sales Quotes created quickly!
Accurate pricing and item list if required.
Document Management, attached to a Quote/Order
Approval process, Concessions and Alerts
Revision management
Custom Item and Custom Description
SAP Business ByDesign Customers - Reviews
Our product line is very diverse and offers many variations on a theme. We prefer to not carry multitudes of Production Bills of Materials for Product variations and would prefer to allow our sales team to answer simple plain language questions to build a full system and have the software do the hard work of remembering Assembly and Material codes. This assures material code accuracy being sent to SAP's Business ByDesign Platform. This also frees up our Engineering and Materials management groups from having to create multiple BOMs for small changes in our product.
The ability of CIS to interface seamlessly to ByD allows us to have a smooth order creation process. The beauty in the software comes from the ability for the user to create the question-and-answer groups in a flow that they design allowing the combination of answers to funnel latter questions and answers and ultimately resolve to usable and accurate part numbers for Sales Orders.
Curtis Martin
Senior Director of Mission Support
www.Elsag.com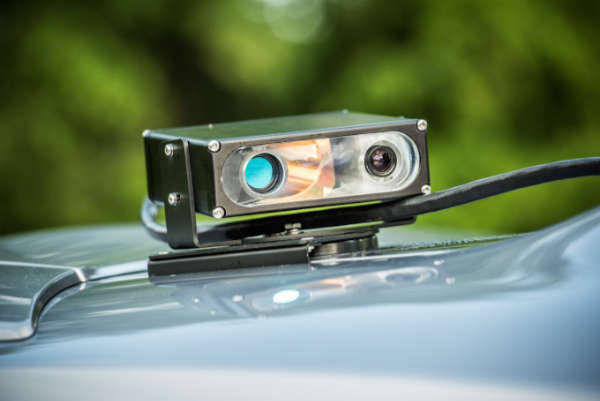 For ASSA ABLOY Entrance Systems in South Texas and Mexico Integrating CIS configurator with SAP By Design has proven to be immensely valuable for businesses. The seamless integration between these systems offers numerous benefits, making the process of building quotes a breeze. The product configurator enables sales teams to easily customize and tailor products according to customer requirements, ensuring accurate and precise quotes. This streamlined approach not only saves time but also minimizes errors and delays in the sales process.
Furthermore, the integration with SAP By Design ensures a seamless flow of information from CIS configurator to the ERP system. This eliminates the need for manual data entry, reducing the chances of data inconsistencies. Sales teams can effortlessly transfer all relevant quote details, including pricing, product configurations, and customer information, into and from SAP By Design, enhancing overall efficiency and productivity.
The impact on the sales process and customer experience cannot be overstated. With the integration of CIS configurator, businesses can respond to customer inquiries and requests with accurate quotes in a timely manner. The ability to quickly generate customized quotes and deliver them promptly not only improves customer satisfaction but also enhances the overall sales experience. Additionally, the reduction in delays ensures a smoother sales process, leading to increased customer trust and loyalty.
In conclusion, the integration of both CIS Configurator with SAP By Design has revolutionized the sales process for our company. The ease of building quotes with the product configurator and the seamless flow of information to and from SAP By Design have significantly improved productivity, reduced errors, and minimized delays. Ultimately, this integration has enhanced the customer experience by enabling swift and accurate responses to inquiries, resulting in higher customer satisfaction and improved business outcomes.
Ing. Arturo Tabanckiewicz
IS Manager, Mexico & South Texas, CDDS IT
Commercial Door and Docking Solutions

ASSA ABLOY Entrance Systems
www.assaabloyentrance.mx