Configure - Embed logic
This program will assist your sales team in learning your product lines and give them opportunities to add features that they may not think to ask while speaking with retail customers. All quotes can be created, edited, e-mailed to customer, and ordered with ease. As a sales manager you will have the capability of tracking your sales team. Benefits internally within your organization will include huge time savings and efficiencies for your sales staff
Hosted or installed on your server
Bills of Materials if required
Product errors eliminated
Logic and rules captured
Graphic output of configured item
Configure Stages and Resources
Web Application - Powerful Easy to use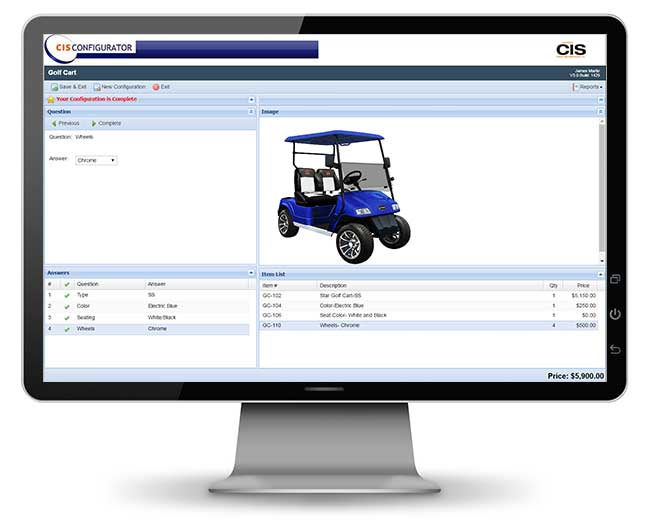 Price - Accurately
Our Web Portal extends the reach to your Sales team and/or customers, with a user interface that has flexibility and a centralized view of all quoting activity. Accurate pricing is achieved in conjunction with the Configurator with a choice of pricing options.
Hosted or installed on your server
Accurate pricing - Price Management
Stand-Alone - Price lists and discounts
Cross reference pricing for Warranties
Commodity price management
ERP API Integration - Real time pricing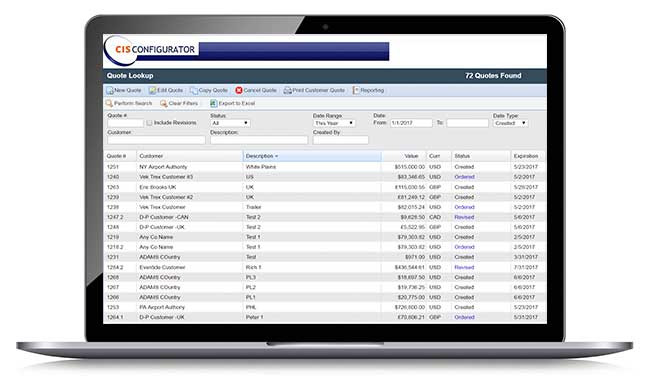 Quoting - Made easier
Creating Quotes becomes easier and quicker, all with correct pricing and stored in one centralized area. Your quotes are now accurate and contain products and pricing that could have previously, been delivered and then returned, saving time and money!
Hosted or installed on your server
Online access with user management
Centralized Quote and order visibility.
Professional Quotes are generated
Brochures, T&C's can be added
Pipeline visibility and Analytics
No need to depend on Excel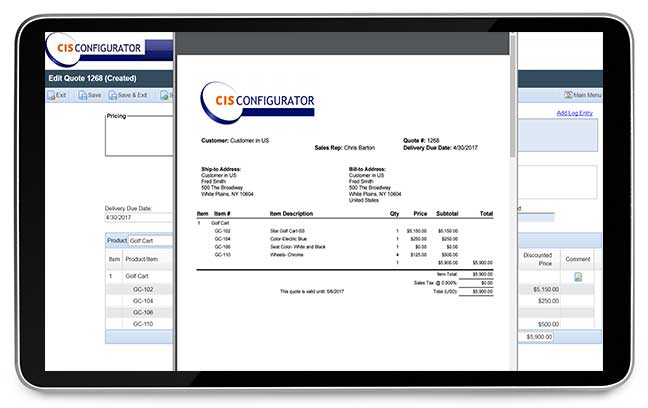 CONFIGURE PRICE QUOTE SOLUTION