We Live by a Few Simple but Effective Ideas
Do It Once and Do It Right! Consistently build a high-quality product, with stringent and multiple inspections, we ship complete; on time and every time! Continually seeking to improve processes, create innovative products, and fine-tune processes in a cost controlled environment. Our Commitment to our Customers is creating innovative products; guaranteeing that our customers realize high margins, whilst providing the best value to our customers, ensuring their profitability. We aim to Exceed our customers' expectations by delivering high-quality product, consistently. We have exceptional, hassle-free customer service and we are reliable, you can count on us!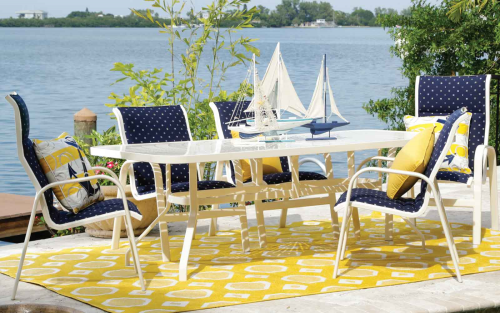 We purchased SAP Business One a few years ago and with so many variables in the furniture industry, range of collections, each with a different finish, strap colors and hundreds of fabrics, we had to find a tool that helped us with this. As CIS is seamlessly integrated with SAP Business One and they have the ability to create an intelligent item on the fly, to us it was a case of we have to have this product. We can now create and maintain all of our options in one place, whilst connected to SAP Business One. We can now create an item number on the fly instead of one for each of the options/combinations, allowing our CSR's to simply answer questions and let CIS to the rest..